► TP7-D PETROLEUM GAUGING THERMOMETER
The TP7-D Petroleum gauging thermometer of THERMOPROBE Brand - USA is designed and tested to meet the latest international Intrinsically Safe Ex standards for continuous flammable conditions, Zone 0. The TP7-D is a new rugged stainless steel spool-based design based on the popular TP7 models. The improved handle allows for storage of both standard and asphalt weight probes. As with previous models, the TP7-D features durable thin-film RTD sensors to provide reliable temperature measurements, an automatic backlight for low light conditions and a new circuit for increased accuracy.
The interface now has a large display with 1/2 inch (13mm) alpha-numeric characters and rugged raised buttons that are easy to use with gloves. The center button provides simple on/ off operation. An intuitive menu allows the user to log readings, select Celsius or Fahrenheit units, display resolution, and calibration. Icons on the display aid the user in seeing temperature stability, battery condition,and in performing auxiliary functions.Easily accessible AA batteries provide up to 200 hours of operation. With multiple probe configurations and allowable cable lengths up to 165 ft (50m), the TP7-D is ideal for many tank gauging applications.
- Temperature:
+ Resolution: 0.01 Degrees
+ Range: -40°F to 400°F (-40°C to 204°C)
+ Calibrated Accuracy: ±0.2°F from 32 to 200°F (±0.1°C from 0 to 100°C)
                                     ±0.5°F from 200 to 400°F (±0.3°C from 100 to 200°C)
- Interface Features:
+ 1/2" (13mm) character LCD
+ Switchable units °C or °F
+ Resolution 0.1 or 0.01
+ Auto Off after 20 minutes.
+ Stores and displays up to 10 Logged readings, Average, Lowest & Highest readings.
- Nominal Weight: 4.5lb (2.0kg)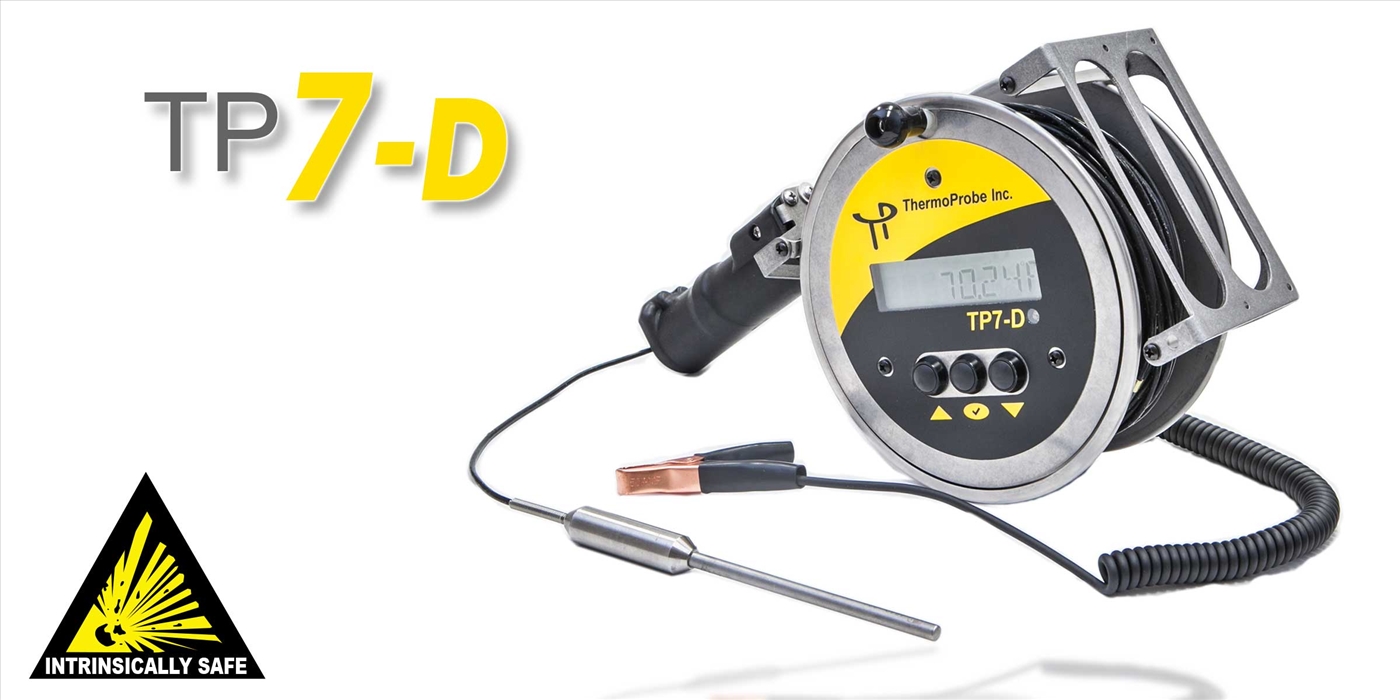 Sincerely,
Orient Technical Marine Co., Ltd