Orient Technical Marine Co., Ltd would like to send our sincere thanks to our valued customers who has been and will allow our company to become a companion, as well as for caring and trusting for our products and services.
-  Formation Process:
Orient Technical Marine Co., Ltd have been establish on Oct 27, 2004, base on inheritance service engineering experience from the Southern Maritime Technical Service Center of Vietnam Maritime University with the company logo being the splashing symbol of engine speed control.
-  History Development:
The first headquarter is located at 30/1A Thich Quang Duc Street, Phu Nhuan District, Ho Chi Minh City

Jan 01, 2006: the company moved to new office at 14B Thich Quang Duc, 5 Ward, Phu Nhuan District. It's devided into three different departments: Sales Dept, Technical Dept and Organization – Accounting Dept.

October, 2008: the company moved to the address at A14, Tan Thuan Nam project, Phu Thuan Ward, 7 District, Ho Chi Minh City and work up to this day.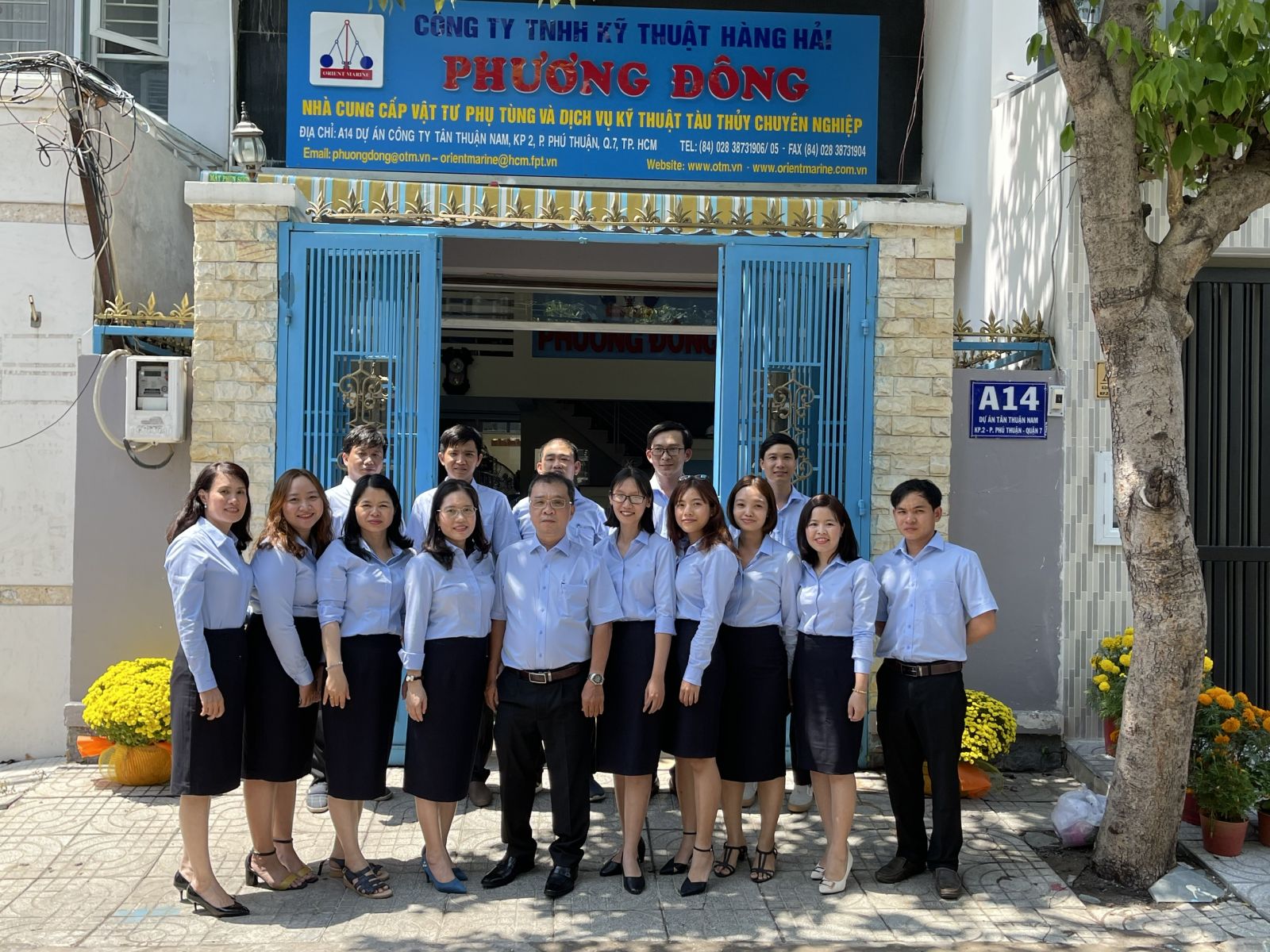 -  We currently provide the technical service groups like:
Supply spare parts of the diesel ship engine genuine and Korea OEM equipment

Maintenance, repair engine room equipments include: Marine boiler, heat exchanger, oil water separator, pump & pumping system, air cooler, steam heater, governor, fresh water generator, air compressor, purifier, valve system,…

Maintenance and repair  measure equipment, automatic control ship dynamical systems: Governor, remote control system, alarm system,…

Inspection service and calibrate measurement and control equipment

Repair, maintenance, calibrate the turbocharger equipment, governor, fuel injection. Check calibration on a dedicated test tape

Supply of marine materials and equipment including: chain, winches, anchor, ship cables and marine electrical machinery,..

Project construction, design and installation of ship control equipment and systems.
Our highest strength is an authorized agent and technical service of some world famous manufacturers such as: Portable tank gauging system MMC – USA, TANKTECH – Korea, Oil vapor explosion protection device and of United technologies UK with OMD GRAVINER brand, QMI OILMIST company – UK, Turbocharger MET – Mitsubishi – Japan, spare parts of Yanmar – Zichai – Chinese and some different brand.
After 15 years of establishment and development, Orient Technical Marine Co., Ltd has joining with many Vietnamese ship owners through periods of economic crisis and day by day to go up. Nowadays, with the authorization of well-known equipment manufactures from the worls's leading developed countries, along with a technical staff is trained professionally at authentic MHI, we are confident that we will continue develop and supply for domestic and foreign market with prestige,  quality products and services.
We will constantly improve our services and hope to serve our customers even better in the future.
Best regards!
On behalf of Orient Technical Marine Co., Ltd
Director: Thi Thuy Huong Vu